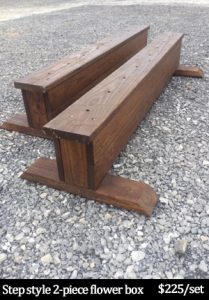 Wall caddies are a great way to store your poles and other equestrian equipment. However, not all storage products are created equally. Follow these tips to ensure you invest in a wall caddy that will serve your needs well.
Choose Long-Lasting Materials: You need horse jump equipment that can hold up to the demands of your arena. Thus, whether your wall caddy will be exposed to the elements or safely indoors, you need it to be built with long-lasting materials that bear weight well. If the caddy is outdoors, choosing a material that will not rust or rot is essential.
Look for Convenient Designs: As you are considering different caddy designs, attempt to visualize how they will fit into your space and how you will use them. Do they seem easy to install and access? Since you will be using your wall caddy regularly, you want equipment that makes getting your arena ready and storing items as convenient as possible.
Make Sure You Get Enough Storage: Every caddy has a limit to how much it can safely hold. Assess your storage requirements before shopping to ensure you aren't disappointed by a subpar solution. Keep in mind that most arenas need multiple wall caddies.