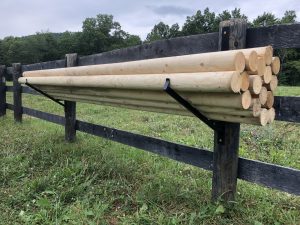 Many factors come into play when you are designing a horse jumping course. It is necessary to balance testing a horse and rider pair's skills along with the overall visual appeal of the course. As such, choosing different types of horse jump equipment should produce the desired results. However, where does one start to turn course ideas into reality?
The answer is to hire a custom horse jump manufacturer. These artisans have the knowledge, skill, and experience to craft the pieces to create the ideal course. Whether your aim is for training or competition, a manufacturer can help you meet your needs. Here's how they might help you find the right pieces for your course.
Working with a Horse Jump Manufacturer
A seasoned manufacturer does more than make horse jump equipment. They can also provide input on your course design ideas and find solutions that fit your situation. For instance, if your goal is to create a training course for beginners, then they can craft jumps that are appropriate for riders of the corresponding skill level.
Custom horse jump manufacturers also provide services that allow you to create competition-grade courses. Their custom options can include painting and finishing. This gives you the freedom to obtain equipment that matches your branding and design motifs.
It can be challenging to find the right horse jump equipment. By working with professional manufacturers, you will find it easier to design and implement the ideal course for your training and presentation needs. Request a consultation with an equestrian facility professional to learn more about your options.