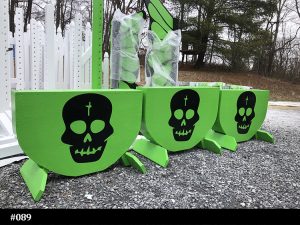 Quality is a necessity when it comes to horse jump equipment. Jumping horses is neither easy nor effortless, so riders don't need to worry about shoddy equipment when training for competition. The challenge is something the rider and horse both enjoy.
For this team, a course that is set up with jumps consisting of sturdy standards and well-made poles offers the rider and horse a place to practice and improve. Jumping is a task that requires skill, strength, and agility. Having the rider and their horse master the equipment is a thing of beauty, whether in practice or competition.
Seek a Solid Reputation & Sturdy Equipment from the Maker
When equipping a field, be sure to look for a well-established company that has a solid reputation for excellence. You need to make sure every piece of equipment is reliable and long-lasting because they'll be used again and again.
And throughout their use, it's a sure thing they'll be knocked down during an unsuccessful jump upon occasion. Well-built equipment withstands the test of time to make a valuable contribution to anyone making use of it. Look for horse jump equipment with a classic look and function.