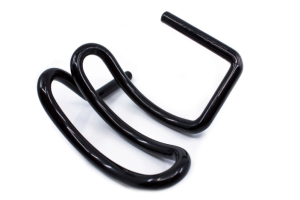 Training with horse jumps is an essential part of any competitive equestrian aficionado's routine. As exciting as it is, using the wrong equipment can also make this activity dangerous. Need new horse jump cups? Don't settle for less than the best—learn how you can find the safest and easiest options for both horses and their riders. One of the ways that you can improve safety and your own convenience is with innovative Dapple horse jump cups.
Designed to be the best option for a breakaway cup, these devices ensure a quick, safe release upon contact. That means more time jumping and less worrying about resistance that can cause injury-risking trips. Here are a few other reasons why many professional and hobbyist horse trainers use Dapple models:
Protective Rubber Coating: Because the metal is covered by rubber, these products tend not to rust or suffer other element-related damage, leading to less frequent need for replacement.
Easy Installation: When you got into horse training, you probably didn't picture yourself minoring in construction just to get your equipment in order. Dapple models are a great choice to cut down on setup because they're easy to put together.
Reusability: Their combined durability and ease of installation allow these safety cups to keep working time after time. That's a big deal for horse owners who prefer to put their money toward grooming, stable upkeep, and other costs associated with giving their animals the best lives possible.